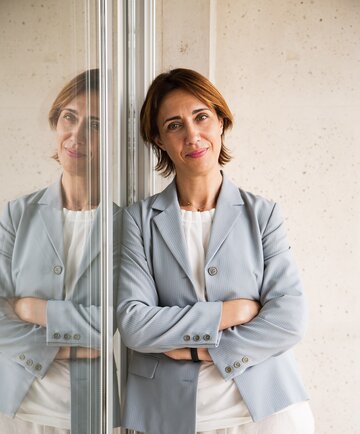 The feeling that the clients consider you as part of their team
With over 22 years of experience working in different law firms, Mónica López Diaz has extensive experience in the prosecution of patent applications before the European Patent Office (EPO) and the Spanish Patent and Trademark Office (SPTO); coordination of global patent prosecution; strategic advice and patent portfolio evaluations; as well as patentability and infringement opinions.

Monica has a broad experience in biotech and chemical fields, collaborating both with private companies as well as with research institutions. Monica likes to work closely with her clients and considers every project that comes into her hands as one of her own.

Prior to joining HOFFMANN EITLE in 2022, she completed her Degree in Chemistry and Biochemistry at the Universitat Autònoma de Barcelona (2000). In the same year 2000, after finishing her studies, she started her professional career in the patent sector, working in a first industrial property agency based in Barcelona, at the end of 2000. At the beginning of 2006 she started a second stage in another industrial property agency also based in Barcelona, where she obtained the title of European Patent Attorney in 2010.

In her free time, Mónica loves the beach and doing sports.