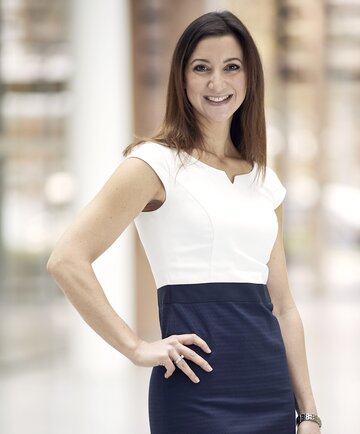 Claudia Unsin, qualified as German and European Patent Attorney, is with the HOFFMANN EITLE's Biotechnology practice group since 2010. She represents clients in proceedings before the European Patent Office, but also manages patent portfolios worldwide. She is specialized in biotechnology and life sciences and has particular expertise in microbiology, antibodies, diagnostic and therapeutic methods, as well as genetic engineering. She has experience in EPO opposition and appeal proceedings involving multiple parties.

Claudia studied biology with a focus in microbiology, genetics and biochemistry. She obtained her degree (Dr. rer. nat.) in 2008 at the Institute of Microbiology/Biotechnology, University of Tuebingen in the field of antibiotic biosynthesis and resistance in streptomycetes. Before joining HOFFMANN EITLE, she was a Postdoctoral Scientist at the School of Pharmacy, University of Wisconsin-Madison, studying bleomycin antitumor antibiotics and isolation of novel natural products (2008-2010). She had several scholarships from the German Research Foundation (DFG) and the Federal Ministry of Education and Research (BMBF).

In her free time, she enjoys hanging out with her family and having Kansas City Style Barbecue.
University of Tuebingen – Diploma (2004), Dr. rer. nat (2008)
German Patent Attorney
European Patent Attorney
German Patent Attorney Bar Association
epi