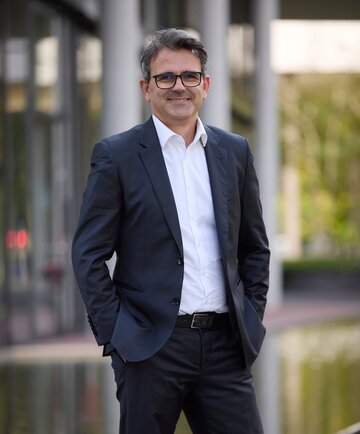 A patent attorney and an engineer who constantly strives to find the most pragmatic way to success in all patent cases
With about 20 years of experience as a patent professional, Giovanni Corneo's practice focuses on assisting small, medium and large enterprises in patent matters in the areas of electronics, software, industrial automation, electricity, power electronics and electromechanical systems. Among others, he developed a specific experience in dealing with standard essential patents (SEPs), including in particular patents in the field of telecommunications (GSM, UMTS, LTE, 5G, WiFi, DSL, ADSL, VDSL). Over the years, Giovanni also gained wide experience in the registration of designs in Italy and at European level.

Giovanni obtained his master's degree in Electrical Engineering magna cum laude at the Politecnico of Milano (Italy) in 2002, with technical specialization in power systems and power electronics. After graduating, he started his career as patent professional in a leading patent law firm in Milano, his hometown, where he practiced as patent attorney until joining HOFFMANN EITLE in 2011. During the first part of his career Giovanni was involved in several patent litigation cases before the Italian courts; in view of this background, Giovanni's activity includes, among others, advising international clients on IP-related matters on the Italian territory, such as coordinating the technical phases of nullity and infringement actions. After joining HOFFMANN EITLE, Giovanni deepened his experience in handling opposition and appeal procedures before the EPO, as well as pan-European litigation cases involving plural jurisdictions. He has furthermore contributed in a number of seminars on patent law in Europe and Italy, specifically in relation to enforcement and defence of patent rights in the Italian territory.

In his leisure time, Giovanni enjoys practicing several sports including tennis, beachvolley, snowboarding, and cross-country skiing.
Master's degree (Laurea) in Electrical Engineering (Politecnico of Milan, Italy)
Italian Patent Attorney
European Patent Attorney
European Design Attorney
Italian IP Attorneys Association - Patents Section
epi