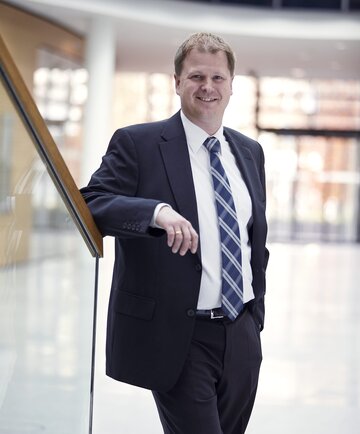 Engineer in patent orbit
With over 14 years of experience in the patent world (from 2007-2011 as patent attorney trainee at HOFFMNN EITLE, since 2011 as German and European Patent Attorney), Johannes Glas' practice focuses on representation of clients in the mechanical field. In particular, Johannes advises in the process of establishing filing strategies and drafting corresponding applications, provides legal opinions, represents clients in examination, opposition and appeal procedures at the EPO and GPTO, and he is also active in the enforcement and nullity actions. Johannes represents various small and mid-size companies, involved in technologies like light weight structures, production engineering, for example wood-working systems, and also civil engineering.

Located in the Munich office of HOFFMANN EITLE, Johannes enjoys the international working environment with his clients from all over the world. It is his object to find pragmatic solutions when manoeuvring clients through the IP jungle and to add value to his client's business.

Prior to joining HOFFMANN EITLE, Johannes studied mechanical engineering at the Technical University in Munich (TUM), focusing on general mechanical engineering and lightweight structures. In 2004, Johannes spent a semester as an exchange student at the Nanyang Technological University in Singapore. He graduated in 2006 with his diploma thesis in the field of vehicle acoustics.

There is, of course, a life beyond work. In his spare time, Johannes enjoys various kinds of outdoor activities, like hiking, jogging, skiing or simply relaxing surrounded by nature.
German Patent Attorney (2011)
European Patent Attorney (2011)
German Patent Attorney Bar Association
epi
FICPI