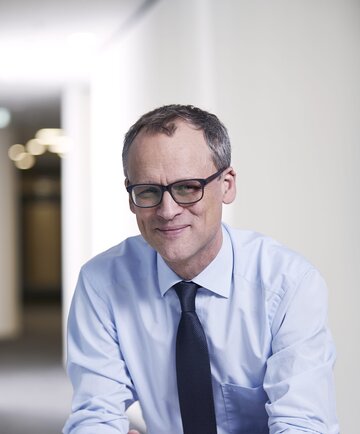 A flexible and creative partner in prosecution and opposition
Having worked for more than 20 years in the IP world, Martin Bachelin has collected ample experience in prosecuting, opposing and defending patent applications in virtually all areas of chemistry, ranging from food and life sciences to metallurgy and optical materials. He is easy to work with, responsive and enjoys developing creative solutions.

Martin studied chemistry in Regensburg, including visits to Leeds and Lausanne, where he did research on ion association in nonaqueous solvents and on organic synthesis using organometallic reactants. After graduation, he spent further time in the lab for his doctoral thesis at the Technical University of Munich. This research concerned structural investigations of RNA/DNA hybrid molecules using high-resolution NMR and Molecular Dynamics simulations.

Martin received the major part of his training in IP law in HOFFMANN EITLE's London office. This was a great opportunity to get a better understanding of English culture and the mindset of common law practitioners.

Preferred leisure time activities are listening to classical and jazz music and practicing sports.
Diploma in chemistry (1994, University of Regensburg)
PhD in chemistry (1997, Technical University of Munich)
German Patent Attorney
European Patent Attorney
German Patent Attorney Bar Association
FICPI
epi