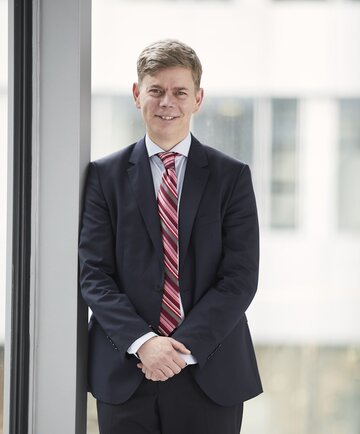 A strategic IP professional with deep technical knowledge in digital technologies
Axel Esser is German and European Patent Attorney and a partner in HOFFMANN EITLE's Electrical Engineering and Digital Technologies practice group.

For more than 10 years, he has been representing and advising clients in patent prosecution, opposition, nullity, appeal and patent litigation proceedings in a wide range of technical areas such as telecommunications, electronics, software, video, automotive and medical technologies. He represents a broad spectrum of clients including industry leading multi-national corporations, start-ups and leading academic institutions, and frequently advises clients in portfolio development of new digital technologies such as artificial intelligence, machine learning and blockchains.

Axel obtained his degrees in physics from the Humboldt University in Berlin and worked as a researcher at the Joint Institute for Nuclear Research in Dubna, Weizmann Institute of Science, Harvard University, and the Massachusetts Institute of Technology. He applies this international experience and a multi-cultural team approach in his work at HOFFMANN EITLE. He is the author of international scientific publications as well as publications in patent law.

When not at work, he can often be found traveling and enjoying the outside.
Optics, Semiconductor Technologies, Nanotechnologies, Medical Technologies.
Dr. rer. nat. (Physics), Humboldt University Berlin
Dipl.-Phys., Humboldt University Berlin
German Patent Attorney (2013)
European Patent Attorney (2014)
German Patent Attorney Bar Association
epi
Numerous academic publications in Semiconductor and Medical Technologies.