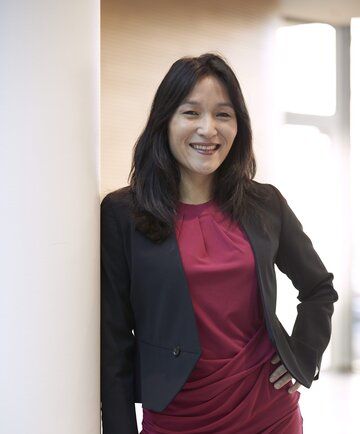 Armed with her multicultural background, Kei Enomoto advises clients around the world in connection with British and European patents and designs. She works with individuals, small- and medium-sized companies, multinational corporations and research institutes, and particularly enjoys working with start-up companies to develop bespoke IP strategies and portfolios.
Kei has extensive experience in a wide variety of technological fields, in particular with respect to both mechanical and chemical inventions, including medical devices, packaging for food and cosmetics, pharmaceuticals, agrochemicals, and veterinary products.
She specialises in design protection, patent prosecution and contentious matters before the UKIPO and the EPO, infringement and validity searches and opinions, and has hands on experience with UKIPO opinions and in leading a legal team before the UK Intellectual Property Enterprise Court.
After starting her career in a leading intellectual property firm in Paris, Kei worked fourteen years in a top-tier UK firm where she became a partner in the Life Sciences Department in 2014. She also spent time working as an in-house consultant for a major multi-national pharmaceutical company in Switzerland. Kei joined Hoffmann Eitle in 2019.
In her spare time, Kei runs after her two children, teaches martial arts, and enjoys archery.
DUT Chemistry - Université Paris-XII Orsay, France
BSc Chemistry and Business Management - Kingston University, UK
MSc Pharmaceutical Analysis and Quality Control - King's College London, UK
PhD Chem. - University College London, in collaboration with Syngenta, UK.
British Patent Attorney
European Patent Attorney
epi
Chartered Institute of Patent Attorneys (CIPA)
International Liaison Committee of the CIPA
Royal Society of Chemistry