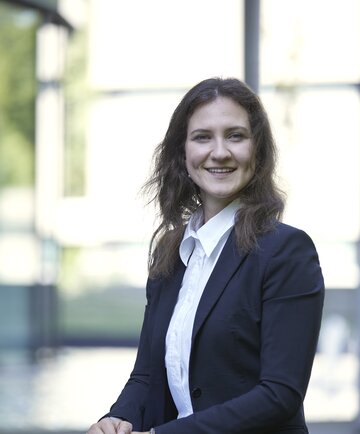 Providing Profound Expertise
Maike Lorenz, LL.M. (USC), attorney-at-law, is a member of HOFFMANN EITLE's Trademark and Designs practice group. The focus of her legal advice extends to issues of national, European and international trademark law, as well as to issues of competition and design law. In this field, Maike advises national and international clients in court and out-of-court disputes as well as in proceedings before national and European authorities.

Intellectual property law inspired Maike early on in her studies of law and beyond. As her enthusiasm for the field did not diminish even after gaining practical experience in other areas of law, Maike feels she has arrived in intellectual property law.

During her longer stays abroad, in particular her Master of Law studies in the USA, Maike intensively got to know different cultures. She, now, likes to benefit from these experiences in her professional practice.

Before joining HOFFMANN EITLE in 2022, Maike worked in the Patents Technology & Life Sciences department of an international full-service law firm in Munich.

She spends most of her free time in the mountains and on the lakes of Bavaria. Also, practicing yoga and reading exciting books are part of her daily routine.
Law studies, Ludwig-Maximilians-University Munich
First State Examination in Law 2017
Master of Law, University of Southern California, Los Angeles, CA, USA
Legal mandatory clerkship in Munich
Second State Examination 2021
Attorney-at-Law (2021)
LL.M. (USC) (2018)
DAV (German Bar Association)
MAV (Munich Bar Association)
GRUR
The Legal 500
"With a broad range of IP expertise and experience, the firm has successfully established itself as a renowned IP law firm in Europe. This is evidenced by the high reputation and recognition of its clients. In addition, the organized structure within the firm helps to strengthen its teamwork."