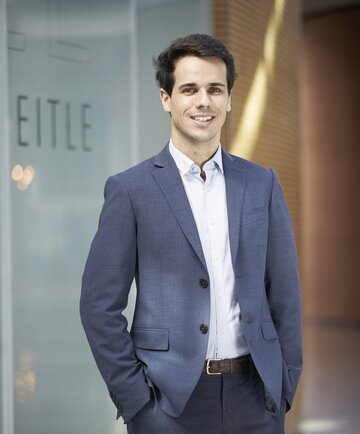 Thanks to confidence, a team can move the biggest boat forward
Marcel-Xavier Peigné is a European patent attorney and French patent attorney in HOFFMANN EITLE's mechanical engineering practice group. Marcel-Xavier frequently acts in patent prosecution before the European Patent Office (EPO), the French Patent Office (INPI) and foreign patent offices. The technical fields in which Marcel-Xavier frequently works are, for example, automotive, aeronautical, energy and biomedical devices. Marcel-Xavier is involved in drafting new applications, granting proceedings, patent oppositions before the European Patent Office (EPO) and patent infringement and invalidity lawsuits before the Paris Court (TJ Paris).

Marcel-Xavier has worked with both multinationals and start-ups and is determined to live up to his clients' trust. Marcel-Xavier considers that it is always necessary to cultivate the trust of his counterparts, whether the counterpart is a correspondent, a client or otherwise.

Marcel-Xavier studied in the French system of preparatory classes and engineering schools, notably in mathematics, physics and chemistry in preparatory classes at Lycée Chateaubriand, Rennes, France. Then, Marcel-Xavier completed three years of higher education in mechanical engineering and physics for a Master's degree at the engineering school Arts et Métiers ParisTech, Bordeaux and Paris. Marcel-Xavier also graduated from the Centre for International Studies on Intellectual Property (CEIPI), Strasbourg, France. Marcel-Xavier obtained his European Patent Attorney (EQE) qualification in 2017, and his French Patent Attorney (EQF) qualification in 2018.

Prior to joining HOFFMANN EITLE in 2021, Marcel-Xavier had worked in a major European patent attorney firm in Paris and Lyon, France for 7 years.

In the summer, Marcel-Xavier can be found sailing in France on the Atlantic coast.
French Patent Attorney
European Patent Attorney