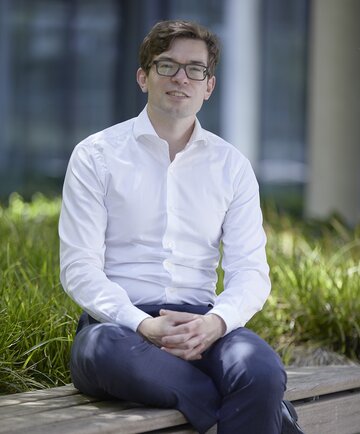 It is not the number of arguments that matters, but their weight
At HOFFMANN EITLE, Michael Pfeifer has found the ideal playground for combining legal skills with an interest in science and intercultural communication.

Michael became a lawyer due to the joy of discussion but had been attracted to logic and science, biology and chemistry in particular, from his early school day. Focusing on patent litigation as well as advice on employee inventions law, Michael advises clients in particular in the pharmaceutical and life sciences sector, as well as electrical engineering. He loves to find the right arguments in a complex case and thereby push forward the team effort that is patent litigation.

Having spent part of his education and legal studies in Japan, Michael's fluency in Japanese and ability to immerse himself in the cultural nuances of the country, makes him a highly demanded attorney for inquiries from Japan.

Prior to joining HOFFMANN EITLE, Michael studied law at Bucerius Law School in Hamburg, renowned Waseda Law School in Tokyo and put forth an aspiring analysis of soft law and rule setting in Japan at Goethe University Frankfurt and the German Institute for Japanese Studies. He received his legal training at the Higher Regional Court of Hamburg with stages at international law firms in Hamburg, Dusseldorf and Tokyo.

No longer finding the time to practice Judo, Michael enjoys going for a run.
Goethe University Frankfurt, PhD in Law – Dissertation on Self-regulation and Soft Law in Japanese Corporate Law (2021)
Higher Regional Court of Hamburg (2nd judicial state examination, 2013)
Bucerius Law School, Hamburg (1st judicial state examination, 2011)
GRUR
German-Japanese Association of Jurists
Listed as Rising Star 2020 by MIP IP Stars.