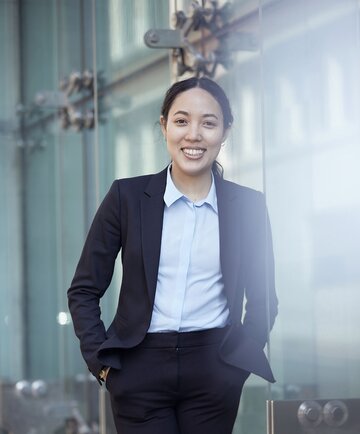 Ruth Sang Jones is part of HOFFMANN EITLE's Mechanical Engineering practice group and is based in the London office.

Prior to joining the firm in early 2021 as a trainee patent attorney, Ruth earned her DPhil in Materials Science at the University of Oxford, where she conducted research in the Nanomaterials by Design Group. Ruth's doctoral research focused on the development of new methods for the synthesis of boron nitride nanotubes and their assembly into paper-like sheets that could one day be used, for example, as lightweight structural components in the aerospace industry.

During the third year of her DPhil, Ruth also travelled to the NASA Ames Research Centre in California, where she joined the NASA Ames Center for Nanotechology as an international intern. There, she conducted research on printable carbon nanotube-based gas sensors for the detection of ammonia and carbon dioxide aboard the International Space Station.

In her downtime, Ruth enjoys reading, doing crafts, playing tennis and going for walks.
DPhil Materials Science, University of Oxford (2016-2021)
MSci Interdisciplinary Science, University of Leicester (2012-2016)
Chartered Institute of Patent Attorneys