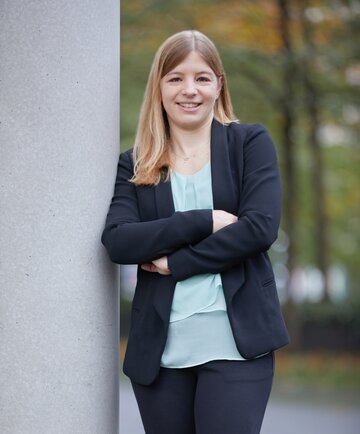 As a member of the chemistry practice group, Sabine Kohls draws on her broad knowledge especially in the fields of organic, electroorganic and materials chemistry to protect and defend the client's intellectual property at the EPO and GPTO. For achieving the best solution, Sabine relies on familiarising herself precisely with a case.

Sabine studied Chemistry at the University of Regensburg with a scholarship of the German National Academic Foundation. As part of her final thesis, Sabine spent four months at the University of California, Santa Barbara, where she gained first experience in the field of Organic Electrochemistry. To further pursue this interesting field of chemistry, Sabine joined Johannes Gutenberg-University of Mainz for her PhD studies. Her research on the electrochemical functionalization of arenes was funded by the Fonds of the Chemical Industry ((FCI, Kekulé Mobility Fellowship).

Working with international clients from different technical fields both from academia and industry, Sabine particularly enjoys being exposed to different cultural backgrounds and a diversity of tasks.

In her spare time, Sabine enjoys hiking in the alps and exploring the different cuisines of the world.
Dr. rer. nat. in Chemistry, Johannes Gutenberg University of Mainz (2018)
M. Sc. in Chemistry, University of Regensburg (2014)
B. Sc. in Chemistry, University of Regensburg (2013)
German Patent Attorney
European Patent Attorney
German Patent Attorney Bar Association