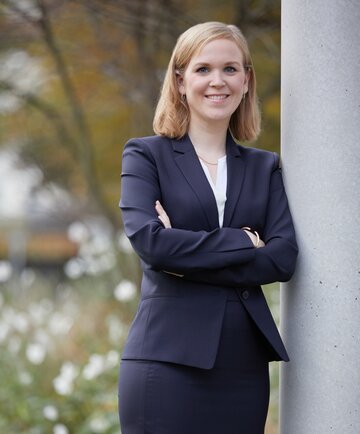 Stephanie Rupps' technical expertise stems from working in various fields of electrical engineering and information technology. Stephanie is particularly experienced in communication technology, telecommunication engineering, and artificial intelligence due to her time at the university and various projects in the industry. For example, Stephanie gained industry experience with a leading technology company of measurement and high frequency technology in the field of measurement technology for LTE. Working with a variety of clients from all over the world, Stephanie specializes in prosecution and oppositions at the European Patent Office and German Patent Office, freedom-to-operate, and patent drafting, in particular in the fields of computer implemented inventions.

Having spent a year in Connecticut, USA, and several months in Seoul, South Korea, Stephanie is always interested in interacting with people from all over the world and learning to better understand other cultures. At HOFFMANN EITLE, she enjoys advising clients from around the world – including China, Japan, the United States, and Europe.

Prior to joining HOFFMANN EITLE, Stephanie studied electrical engineering at the Technical University of Munich (TUM). She wrote her Master thesis at the Chair of Communication Networks in the field of artificial intelligence with the focus on reinforcement learning.

In winter you can find Stephanie on the slopes skiing, whereas in summer she explores the mountains by foot.
M.Sc., Technical University of Munich (TUM)
B.Sc., Technical University of Munich (TUM)
German Patent Attorney
European Patent Attorney
German Patent Attorney Bar Association
epi