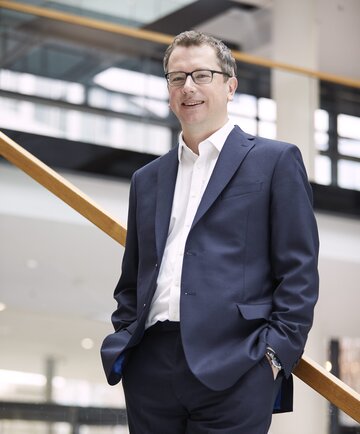 A passion for problem solving
Toby Simpson's patent practice lies principally in the fields of pharmaceuticals and chemistry. He specialises in drafting and prosecuting patent applications directed to pharmaceutical products (including new chemical entities, peptide and antibody therapeutics, pharmaceutical formulations, polymorphs, salts, new medical uses and dosage regimes), cosmetic products, personal care products, medical devices, polymers, energy storage devices and fuels. He also advises clients in relation to SPCs, orphan drug designations, clinical trial exemptions and regulatory data protection. A keen problem solver, Toby is frequently entrusted by clients with technically and legally challenging cases.

Toby has extensive experience of opposition and appeal proceedings before the EPO, and regularly represents clients in relation to such matters. Representative matters in the pharmaceutical sector include acting as lead counsel in the defence of key patents covering the products Velcade®, Cabometyx®, Linzess®, Varubi® and Lojuxta®. He has also defended numerous patents directed to well-known cosmetic and personal care products, as well as patents pertaining to medical devices such as coated stents and balloon catheters. Toby is well-versed in handling cases which are the subject of litigation in Europe and other jurisdictions, especially cases in which US ANDA litigation is ongoing or envisaged.

Before entering the patent profession, Toby studied chemistry at the University of Oxford, graduating with first class honours. He qualified as a European Patent Attorney and a Chartered Patent Attorney in 2006, and holds a certificate in intellectual property law from the University of London. He is also qualified to act as a representative before the Unified Patent Court. Toby joined HOFFMANN EITLE in 2020 after eight years as a partner at another top-tier firm.

In his spare time, Toby enjoys spending time with his family and playing golf.
MChem, University of Oxford
Chartered British Patent Attorney
European Patent Attorney
Certificate in Intellectual Property Law
Representative before the Unified Patent Court