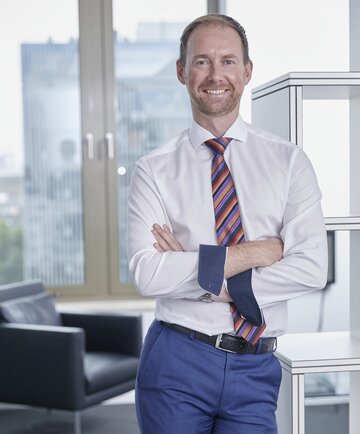 A versatile patent attorney with a particular view to the business of his clients
Working in the Düsseldorf office of HOFFMANN EITLE, Volker Tillmann has a focus on advising local clients of different sizes, economic backgrounds and needs. He specialises in elaborating pragmatic IP strategies for his clients which are not limited to the filing of patent applications. Procedurally, drafting tailored patent applications which fit to the client's business plans, defending or attacking granted patents during opposition proceedings at the GPTO and the EPO or during nullity proceedings at the German Federal Patent Court, and litigation proceedings are his favourite tasks. He has special experience in the fields of optics, nanooptics, optoelectronics, laser physics, solid state physics, reactor- and energy engineering, nuclear engineering, automotive technology, agricultural machinery, aerodynamics and aviation as well as medical technology. In addition, Volker likes to train younger HOFFMANN EITLE colleagues.

"I passionately serve our valued clients in defining and protecting ideas and innovation mostly by, but not limited to, patents and utility models. Understanding the client, the client's philosophy and general business is my key to a sustainable partnership and service."

For a different view of the world, in his spare time, Volker works as a professional flight instructor and loves to not only steer aircrafts of all different complexities through (almost) all kinds of weather, but also work with people of different personalities on their ways to become private or professional pilots.
Dipl.-Phys., RWTH Aachen University
German Patent Attorney
European Patent Attorney
European Trademark and Design Attorney
German Patent Attorney Bar Association
epi
FICPI
VPP