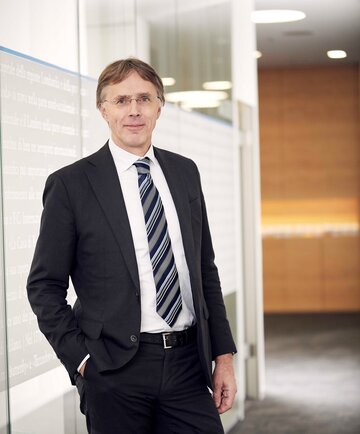 Wedig von der Osten-Sacken
Wedig von der Osten-Sacken, Attorney-at-Law, is a partner of the Trademarks and Design practice group of HOFFMANN EITLE since 1999.

Wedig was awarded the ranking "Best Lawyers in Germany 2021" by Handelsblatt, named in the list of "Who is Who Legal Global Leader Trademarks" in 2020 and was recommended in "Who is Who Legal National Leader Germany" (2020) and as a "great lawyer and very collegial" competitor by JUVE.

His practice covers all facets of German, European and International trademark law. He focuses on trademark strategies, trademark litigation, World-wide litigation coordination of infringement and invalidity proceedings, licensing agreements and complex trademark application proceedings. His experience lies in the enforcement of special forms of trademarks, such as three-dimensional trademarks and trade dress marks, extending to the defence before the European Court of Justice. His further specialty areas are design law and unfair competition law. Wedig is an imaginative lawyer who finds creative solutions, even when cases are very challenging. With a great deal of commitment, he always manages to find pragmatic solutions.

Wedig is a classic car enthusiast and enjoys motorcycling, mountain biking and skiing.
University of Regensburg
University of London, Master of Law degree in commercial and corporate law in 1991
Munich Bar Association
German Association for the protection of Intellectual Property (GRUR)
International Trademark Association (INTA)
European Communities Trademark Association (ECTA)
MARQUES
International Association for the Protection of Intellectual Property (AIPPI)
Wedig was awarded the ranking "Best Lawyers in Germany 2021" by Handelsblatt, named in the list of "Who is Who Legal Global Leader Trademarks" in 2020 and was recommended in "Who is Who Legal National Leader Germany" (2020) and as a "great lawyer and very collegial" competitor by JUVE.

The Legal 500: "With a broad range of IP expertise and experience, the firm has successfully established itself as a renowned IP law firm in Europe. This is evidenced by the high reputation and recognition of its clients. In addition, the organized structure within the firm helps to strengthen its teamwork."