HOFFMANN EITLE wins at the Global IP Awards 2023
Awards | 23.10.2023
HOFFMANN EITLE wins "Patent Prosecution Firm of the Year" for Germany at the Global IP Awards 2023 presented by IAM and WTR.

This awards show recognised the outstanding achievements of law and attorney firms in patent and trademark work, at a gala dinner in London.

Proceeds from the dinner go towards supporting the Swawou School for Girls in Sierra Leone. The school was set up in 2008 to offer free, quality education to girls from the Swawou community of Kenema town, eastern Sierra Leone. IAM and WTR's parent company Law Business Research is the major financial supporter of the school.

Special thanks to Kei Enomoto and Adam Lacy for receiving this award on behalf of HOFFMANN EITLE.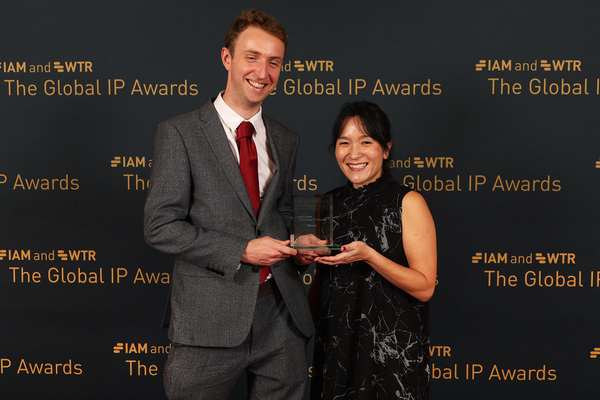 back