Passion, creativity & determination
What is it that makes patent attorneys and attorneys-at-law successful when it comes to IP right applications and infringement proceedings? Is it their passion to do all that they can for a client within the bounds of possibility? Is it their creativity to develop the best possible strategy for each individual case when faced with a labyrinth of prior art and a maze of legal text? Or is it their ability to understand complex facts with exceptional clarity and turn them into comprehensible arguments and powerful pleas?
Full understanding is key
Many IP attorneys will no doubt claim they have all three of these things. But passion, creativity and clarity are just empty words if one essential requirement is missing: the desire and ability to fully understand the client. This is because, without fully understanding and being able to relate to your individual issues and needs, a person cannot share your ambition and strive to achieve your common objectives.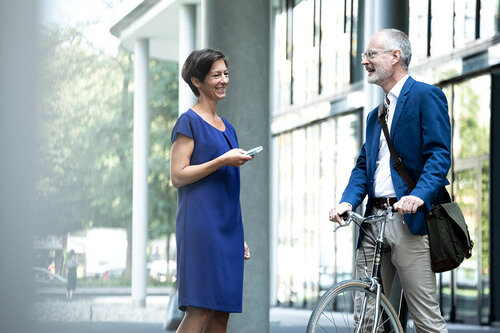 "Good chemistry between our attorneys and clients is key to our success."
Understanding & solidarity
At HOFFMANN EITLE, understanding is at the core of our beliefs and is essential for our shared success. A meeting of our partners sees more than 45 individuals come together, each with equal rights, differing views and sometimes diverging interests. In order to reach decisions that are acceptable to all, each of these individuals must not only show a willingness to negotiate and compromise, but must also be able to bring others round to their way of thinking. This remarkable ability to work together then filters down to our employees and clients in all areas of the firm.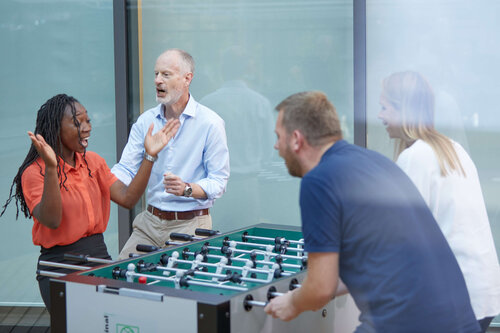 We understand what clients want – and also what they need
As our client, you can be certain that you will be in safe hands and well understood at HOFFMANN EITLE. All of your wishes and objectives will be fully taken into account and, working together with you, we will identify your requirements and find a way to implement them. Our attorneys involve you in developing clear strategies while taking organisational tasks and formalities off your hands wherever possible. Should the need arise, we can also represent you and present your case within your company, e.g. before high-level decision-making bodies in or outside of your IP or legal department. By doing so, we can help you increase the level of support from within your company and to earn due recognition once the proceedings have come to a successful conclusion.
Diversity leads to synergy
At HOFFMANN EITLE, personal drive and individual strengths are highly valued. The importance placed on inner values has created great diversity within our firm, which leads to valuable synergies not only for us as a company but also for our clients. Our team is made up of people from over 20 different countries on all five continents, each with different interests, knowledge and experience. This creates a culture of open-mindedness and interdisciplinary collaboration, in which each person is individually appreciated.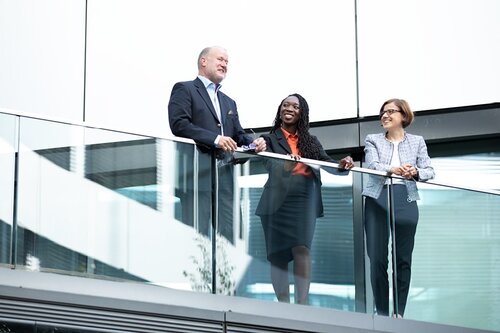 "I really like being part of such a sociable team."
Vibrant team spirit
Our diversity and togetherness also extend beyond the workplace. Joint activities such as weekly yoga sessions, tennis matches, sailing trips, after-work parties, our very own swing band, table-football tournaments, company fun-runs, football kickabouts and much more illustrate our lively HOFFMANN EITLE community.