Constructive solutions to conflicts
Although arbitration is rather uncommon in patent law, it offers a number of advantages for both parties, especially if the dispute is not public. Our experience allows us to guide clients through this procedure, making optimal use of its potential to promote their business interests.
We advise you in all technical areas:
Advice on conflict resolution strategies
Moderation of IP mediations
Organisation of external business mediators
Party representation
"Round Table Talks"
Development of in-house conflict management systems
Amicable solutions through mediation
We help our clients develop the constructive and de-escalating strategies required for cooperative negotiation and mediation. It is not unusual for parties to recognise the potential to arrive at a creative, amicable settlement only after taking a closer look at a case. Mediation is often a far more economically sensible solution than protracted legal disputes in which both sides have a lot to lose. With the right balance between assertiveness and tact, we assist our clients in initiating settlement discussions and building a foundation of trust for negotiations that lead to a satisfactory outcome on all sides.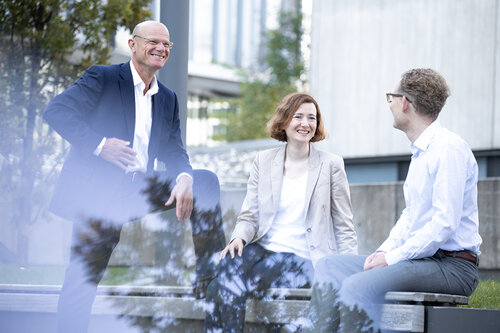 Contact persons for mediation