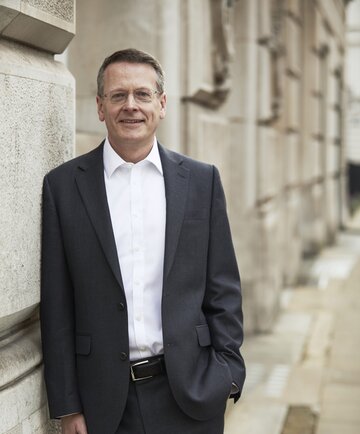 Understanding the client's needs and developing a customised, business-focused strategy to meet those needs
David Sproston is a partner in the firm's Electrical Engineering & IT practice group and has nearly 30 years' experience counselling clients in patent matters. His practice focuses on the fields of electronics, IT, computing, software, physics, medical devices and business methods. David has particular expertise in oppositions and appeals at the European Patent Office.

As counsel to multinational companies, small and medium sized enterprises (SMEs) and startups, David has a thorough understanding of the different requirements and pressures faced by each, and is committed to finding and providing the optimum strategy to deliver what the client needs.

David has experience in all areas of patent services, including drafting, filing and prosecuting applications in the UK, Europe and throughout the world, patent strategy and portfolio development, infringement and validity searches, evaluations and opinions, and patent licensing.

Prior to becoming a patent attorney, David was a technical consultant with a leading consultancy firm, conducting projects in a wide range of technologies (including electronics, computers, communication systems, image processing and information technology) for clients including national and local government departments, international agencies and industrial companies in the UK and throughout Europe.
B.Sc. (Physics), King's College London
British Patent Attorney
European Patent Attorney
Representative before the Unified Patent Court
IPREG
CIPA (Fellow)
epi
AIPLA