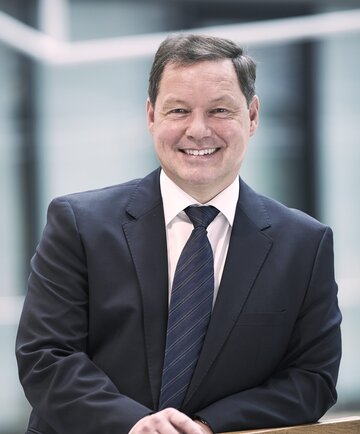 Having grown-up in Rotterdam, Frank van Bouwelen is comfortable in an international, competitive, climate. As a young student in materials science at the Technical University of Delft, he was bearing end-responsibility for one of the largest self-supported student organizations in a full-time role as chairman of the board. He had upfront attracted funding from De Beers in South Africa for his PhD research in the physics laboratories of the University of Cambridge (UK). As a post-graduate, he won prizes for presenting his findings in terms of prospects for new products.

After successfully completing a few more years in R&D, respectively in Johannesburg (SA) and in The Netherlands, he decided at the onset of the new millennium that it was time to give in to "the call". He then directed his career towards facilitating innovations from an intellectual property law perspective. He joined a reputable IP Law firm in the Netherlands, practised as a trainee, studied, passed the necessary exams, and then moved to Munich for joining Hoffmann Eitle.

Frank handles what is needed, either personally, or by engaging a more suitable attorney in the firm. He has extensive hands-on experience with all proceedings before the EPO, as well as with coordinating legal actions in multiple jurisdictions in Europe. He is lead attorney vis-à-vis multinational corporations in the US and in Korea. He directs teams of attorneys for delivering large-scale patent prosecution. However, he also interacts on an eye-to-eye level with relatively small firms that develop highly specialized products. Frank has also been able to upfront secure FTO on good terms, therewith avoiding lengthy periods of legal uncertainty. He has successfully helped start-ups with attracting serious funding, using IP insights.

During the lockdown in 2021, he qualified for certification by MIT in "Leadership & Innovation" as well as "Cultural Awareness for Global Business", demonstrating his passion for maintaining skillfulness and meeting the needs of today's rapidly transforming world.

In his view, IP matters are dimensioned by a commercial, a legal and a technical axis. In that space, he serves clients in the fields of medical technology, sealing devices for protection against fire, winglets for airplanes, and various water management technologies, to shortlist a few.

Frank also devotes time to the development and the management of a HOFFMANN EITLE office, in Amsterdam.

He has been known to enjoy sailing, and to be otherwise outdoors.
1992 MSc Technical University of Delft, The Netherlands
1996 PhD University of Cambridge, UK
Dutch Patent Attorney (2003)
European Patent Attorney (2005)
epi
AIPLA
CPA
"Orde" for Dutch patent attorneys