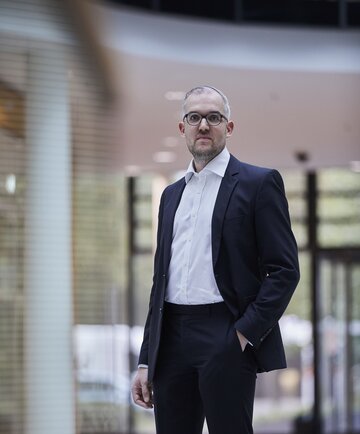 Felix, qui potuit rerum cognoscere causas - Vergil, Georgica 2, 490
Maximilian Konrad has extensive experience in law of appeals, which he acquired during almost five years of working for one of the attorneys at the Federal Court of Justice in Karlsruhe.
What fascinates him about his work at HOFFMANN EITLE is the combination of legal science, natural science and technology, which constantly gives rise to new and unresolved legal and factual questions. Maximilian is involved in representing clients in the fields of medical technology, biotech and electrical engineering.

Prior to joining HOFFMANN EITLE, Maximilian worked for a renowned antitrust law boutique in Munich, where he dealt with litigation in complex antitrust damages proceedings.

Maximilian studied Law (state examination) and History (B.A.) at the Ruprecht-Karls-University in Heidelberg, as well as European Studies: Ideas and Identities (MSc) at the London School of Economics and Political Science. After completing his legal clerkship at the Karlsruhe Higher Regional Court, he received his doctorate from the Heinrich-Heine-University in Düsseldorf on an antitrust law topic. His PhD thesis was awarded several prizes.

In addition to German and English, Maximilian also speaks Russian and Spanish.

Maximilian enjoys spending his free time at one of the Bavarian lakes or in the mountains.
Ruprecht-Karls-University Heidelberg (Bachelor of Arts in History (75%) and Public Law (25%) 2012)
Ruprecht-Karls-University Heidelberg (1st State Examination 2013)
London School of Economics and Political Science (Master of Science in European Studies 2013)
Karlsruhe Higher Regional Court (2nd State Examination 2015)
Heinrich-Heine-University Düsseldorf (PhD in Law 2019)
Frankfurt am Main Bar Association