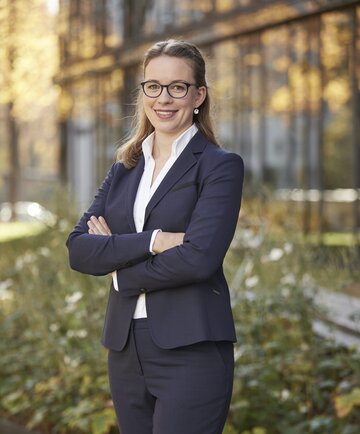 Seeing the bigger picture of an invention
Elena Mraz is trained as a geoscientist and engineer and stands out due to her broad knowledge in these two technical fields. Her research work focused on the development of geothermal power plants and allowed her to apply her specific knowledge of thermodynamics, chemistry, drilling technology, mineralogy, and geology. She always aims to understand the bigger picture by bringing her broad understanding of different fields together in order to find the best formulation to protect a technical solution. Elena specializes in prosecution and oppositions at the European Patent Office and the German Patent and Trademark Office, freedom to operate and patent drafting.

During her studies, she travelled all over the world and learned the importance of intercultural communication. She now further pursues her interests in meeting people from different cultural and technological backgrounds.

Prior to joining HOFFMANN EITLE, Elena completed her PhD in developing improved exploration concepts for domestic heating and power generation in the geothermal reservoir in southern Germany, which was founded by the BMWi (German Federal Ministry for Economic Affairs and Energy). She is author of numerous scientific publications.

In her spare time, Elena plays the piano and goes hiking in the Alps.
Dr.-Ing. (PhD in Engineering), Chair of Engineering Geology, Technical University of Munich (DE)
M.Sc. Engineering Geology and Hydrogeology at Maximilians-Universität München and the Technical University of Munich (DE)
B.Sc. Geosciences at Maximilians-Universität München and the Technical University of Munich