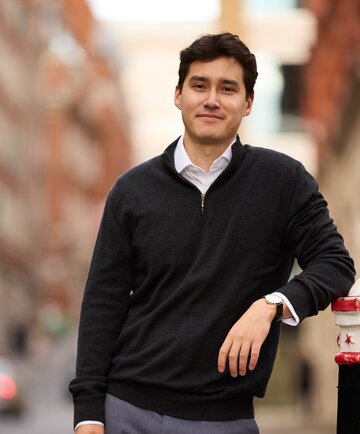 Iven Mueller is an associate in the Mechanical Engineering practice group and has expertise over a range of technical fields such as medical device technology, optical devices, oil and gas exploration and recovery equipment, and personal mobility vehicles. Iven has experience with prosecution and post-grant opposition and appeal proceedings before the European Patent Office (EPO), prosecution before the UK Intellectual Property Office (UKIPO), as well as drafting and opinion work concerning patent validity and infringement, freedom-to-operate studies and due diligence.

Iven joined the London Office of HOFFMANN EITLE in 2017 and qualified as a British and European Patent Attorney in 2021. Prior to that, he obtained a Master of Engineering from the University of Cambridge. Having studied a wide range of subject-matter in his Engineering degree, Iven is suited to handling a large variety of technologies in the mechanical and high-tech sectors and quickly understanding new technologies.

Outside of work, Iven enjoys playing football, cycling, hiking and skiing.
B.A. and M.Eng. in Electrical and Electronic Engineering from University of Cambridge (UK)
PGCert in Intellectual Property Law from Queen Mary University London (UK)
British Patent Attorney (2021)
European Patent Attorney (2021)