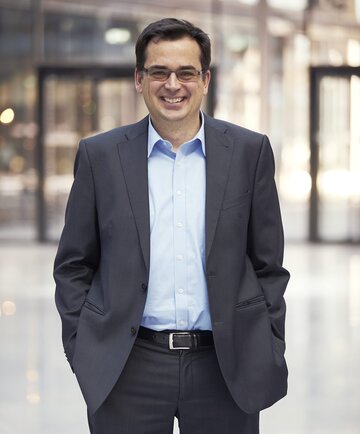 An experienced professional to defend your rights
Nicolas Douxchamps, Belgian and European Patent Attorney, is a partner in HOFFMANN EITLE's Electrical Engineering & IT practice group.

Since joining the patent profession in 2002, he has gained extensive experience in examination and opposition proceedings before the European Patent Office, particularly in the fields of telecommunications, electronics, software, and network technologies. He has handled countless opposition cases on both the patentee's and the opponent's side, and at the first and second instances. He is quite familiar with the standardization of mobile communication systems from 2G to 5G. He is also frequently involved in national litigation proceedings and descriptive seizures.

Before joining HOFFMANN EITLE in 2006, he worked for four years in a private practice in Belgium after three years of experience as software research engineer and consultant. He studied electrical engineering at the Catholic University of Louvain (UCL), Belgium (1994 – 1999), with an emphasis on telecommunications and electronics. He spent the fourth year of his degree at the University of York, UK (1997 – 1998), and wrote his master's thesis on channel modelling for micro- and picocellular wideband communications systems at the Electromagnetics Microwave Communication Laboratory (EMIC), UCL.

When away from the office, he can often be found hiking and enjoying the beautiful alpine landscapes.
Ingénieur civil électricien, i.e. MSc. in electrical engineering (1994 – 1999)
Diploma of complementary studies (DEC) of 1st cycle in philosophy (1996 – 1999)
Belgian Patent Attorney
European Patent Attorney
epi
Belgian Institute of Patent Attorneys