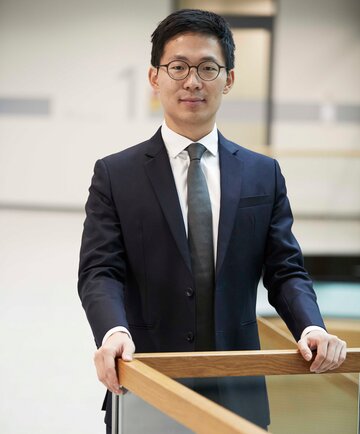 Simon Lee is an associate in the Mechanical Engineering practice group. Simon's practice focuses on prosecution and post-grant opposition and appeal proceedings before the European Patent Office (EPO) and the German Patent and Trademark Office as well as drafting and opinion work concerning patent validity, infringement, and freedom to operate.

Simon was born in South Korea, grew up in Germany, and has lived and worked in Singapore, the UK, and South Korea. Equipped with his multicultural background, Simon advises diverse clients ranging from start-ups to multinational corporations located around the world to protect their innovations in a wide range of industries and technologies, including, among others, robotics, medical devices, semiconductor device technology, air conditioning technology, automotive technology, and aerospace technology.

Simon received his B.Sc. and M.Sc. in Mechanical Engineering from the Technical University of Munich and wrote his Master's Thesis (2014) in cooperation with the BMW Group. Following graduation, Simon was a researcher at ETH Zurich's Singapore-ETH Centre, where he conducted and participated in various projects on the subject of natural fiber composites in Singapore and Zurich. During his time at ETH Zurich, Simon was awarded the JEC Innovation Award 2016, a prestigious award in the field of composite materials.

In his spare time, Simon enjoys travelling, learning languages, and playing tennis.
M.Sc. in Mechanical Engineering, Technical University of Munich
B.Sc. in Mechanical Engineering, Technical University of Munich
German Patent and Trademark Attorney
European Patent Attorney
German Patent Attorney Bar Association
FICPI
German Association of Engineers (VDI)