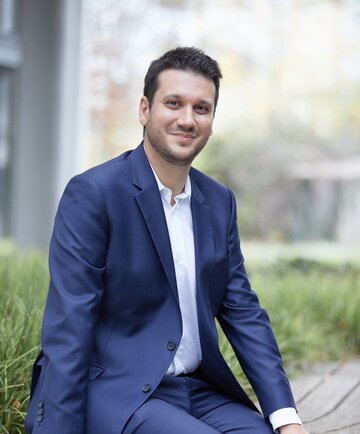 A dedicated professional with meaningful results
Olivier Catania, European and French patent attorney, LL.M. in International Law, is a senior patent attorney in HOFFMANN EITLE's Mechanical Engineering practice group.

He has gained an extensive experience in representing and advising large and medium-sized companies, especially on preparation and conduct of inter partes proceedings before the European Patent Office. He has a strong experience in a wide array of technical fields, including the watchmaking, aerospace, automotive, naval construction, oil, and consumer goods industries.

Before joining HOFFMANN EITLE in 2014, he worked for five years in a renowned French IP law firm, where he acquired a vast experience in drafting and prosecuting patent applications in a large number of countries.

When away from the office, he can often be found travelling or hiking in the stunning Bavarian Alps.

LL.M in International Law (2016)
CEIPI Diploma in Patents (2009)
Ingénieur diplômé in light science and technology (2007)
MSc. in image processing (2007)
European patent attorney
French patent attorney