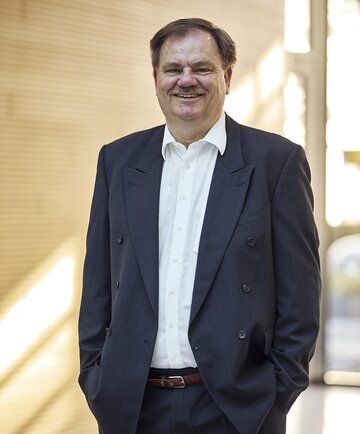 Bernd Kröger is a European patent attorney in HOFFMANN EITLE's chemistry practice group since 2011, working for several international pharmaceutical and chemical clients in the field of patent prosecution, patent opposition and appeal proceedings, opinion work.

Prior to joining the HOFFMANN EITLE in 2011, he studied biochemistry at the Free University (FU) of Berlin. Ph.D. thesis with a focus on RNA research. In 1989, Bernd worked with the central patent department Bayer AG and became a European Patent Attorney in 1995.

Bernd was the Head of the Corporate Litigation Department from 2000-2004. He gained extensive experience with international patent litigation cases, with a focus on US patent litigation and internationally with the prosecution of product piracy issues.

From 2004 – 2007, he was the Corporate Director of the Patent and Trademark Department of Altana Pharma AG, and from 2007 – 2011 he worked at the Global Head of Patents of Sandoz International GmbH, Germany, the Generics Division of Novartis AG.
Diploma in biochemistry, Free University of Berlin
Ph.D. in Biochemistry