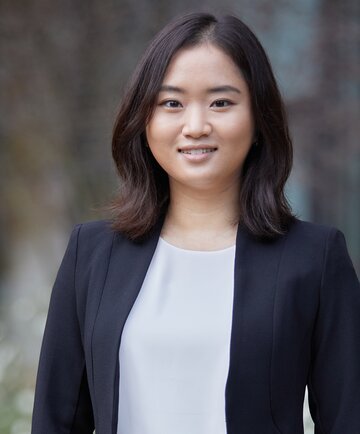 Seehyun Song is an electrical engineer passionate about intellectual property, specifically in the areas of deep learning, image processing, signal processing, control and power engineering.

Seehyun received a master's degree in Electrical Engineering and Information Technology from Technical University of Munich (TUM) and bachelor's degrees in Electrical Engineering, and Brain and Cognitive Sciences, from Korea University. With her experience in diverse industries including automobile and medical technology, Seehyun is equipped with a well-rounded understanding of various interests of clients in intellectual property.

Seehyun's key area of focus is patent drafting and prosecution before the European Patent Office (EPO) and the German Patent and Trademark Office (GPTO), where she strives to secure the rights of clients with the upmost diligence. Being fluent in three languages – Korean, German and English, she is committed to providing bespoke service to clients.

In her free time, she enjoys being creative, such as leather crafting and playing musical instruments.
M. Sc. (Electrical Engineering and Information Technology), Technical University of Munich
B. Eng. (Electrical Engineering), Korea University
B. Sc. (Brain and Cognitive Sciences), Korea University